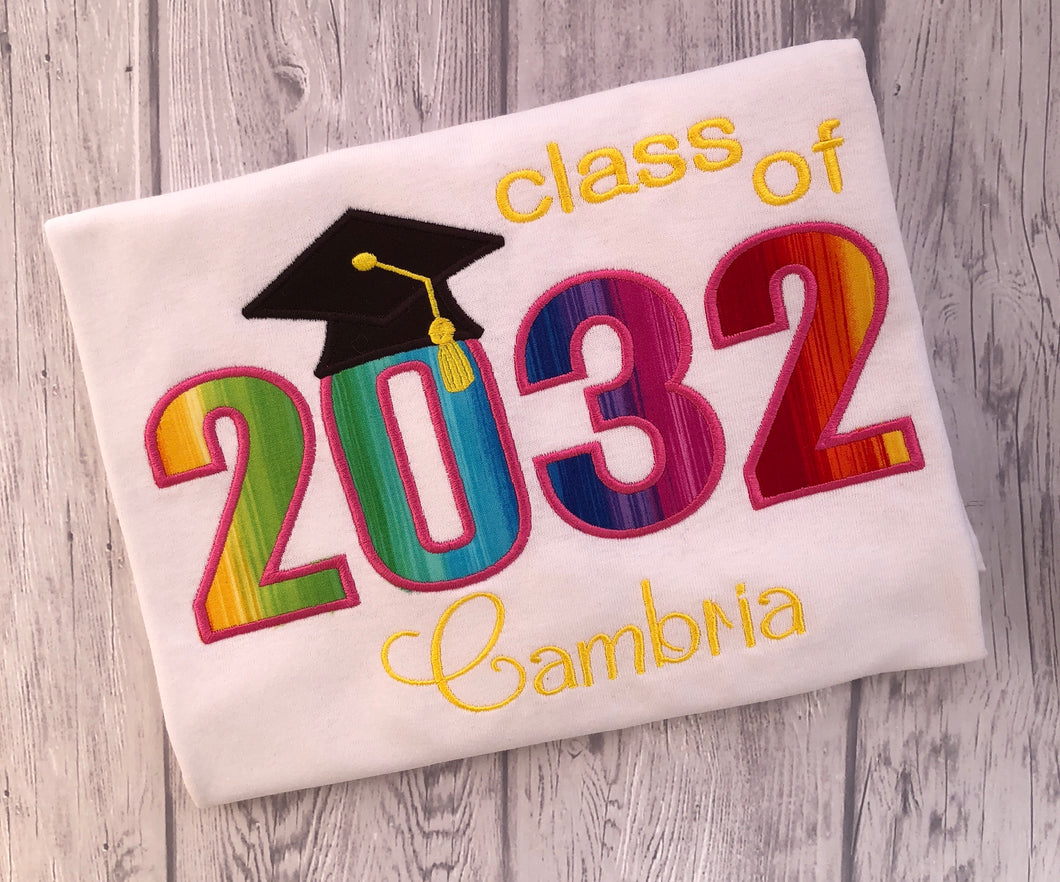 Grow With Me Graduation Shirt
Regular price $36.95 Sale
Threading the Love offers quality customized products for your little one to wear. The design is machine appliquéd and monogrammed with your child's name. This can be done for any graduation year! All of our shirts are 100% cotton and machine washable. We also use a soft backing to keep the threads from scratching sensitive skin.
We are also able to use different fabrics and colours just leave the details in your order and we can send some samples/ideas your way.
We are currently offering short-sleeve crew cut adult t-shirts. The shirt is meant to be used to show your child growing into the shirt from the beginning of each school year.
Our sizes are adult extra small to extra large, they are Gilden brand unisex shirt so please choose your size based on your knowledge of this brand. Measurements can be made, if necessary.