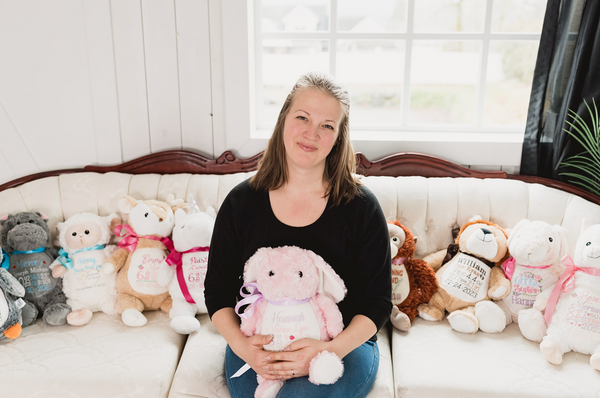 Welcome!
I'm Amber, owner and head seamstress here at Threading the Love. I live on the West Coast of Canada with my husband and our four children.
Threading the Love was established in 2016 and we're proud to be a Canadian company offering worldwide shipping. I am delighted to have you browse our shop of personalized stuffies, clothing, and more.
If you don't see what you're looking for, or have questions about our products, please reach out.
Testimonials
I just ordered and received a custom embroidered toy for a 2 year old and it is absolutely FANTASTIC! The work is exquisite and beautiful. I cannot wait for my little niece to see it. I am sure she will love it. Thank you so much Amber!

Theresa F.
What a wonderful gift for my sons first birthday! Great communication and fast service for a one of a kind gem!!!

Kim T.
Amazing work done by Amber!!! I asked for a customized design and she delivered it excellently. Love love it! Highly recommended. Thank you so much! 

Sherrie C.